People build memorials to memories of people and events, at Station Munro they have the "Cost of War" memorial which hosts many different memorials to many different things. These memorials have been built by members of the Coast Guard, LT Lacie, and MSCPO Adili Roge to honor the memory of the fallen heroes which Station Munro represents. I am writing to touch on these memorials and to give honor and recognition to them and the hard work that was put into making them what they are today.
The first tribute is to Major Michael Davis O'Donnell, KIA and previously MIA: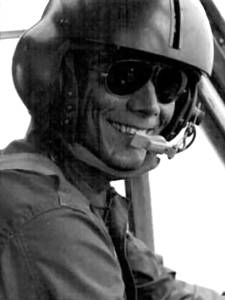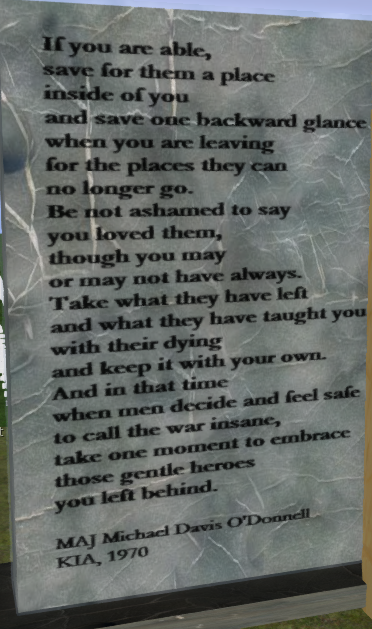 "Major O'Donnell was Killed-in-Action in Cambodia on March 24, 1970. His was a name with a small cross on The Wall (Panel 12W, Line 40) until came home to Arlington National Cemetery on August 16, 2001; the cross was changed to a diamond."
"If You are Are Able"
For which the magazine has been titled after, we should ALWAYS remember.
The next memorial is a tribute to the 12000 Crosses lined up across the lawn of the memorial sim: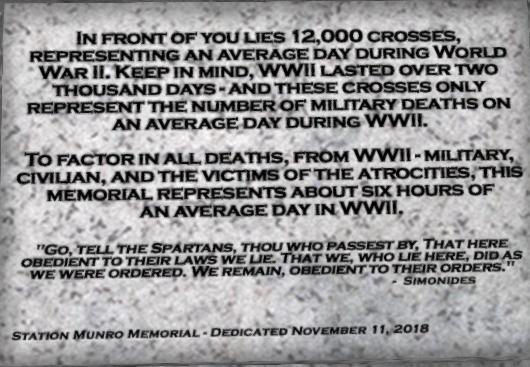 And there are many other memorials lining up on the beautiful lawn, beholden and immortalized in its special home, thanks to the special group of leaders who visualized it and then made it a reality. This is my tribute to you: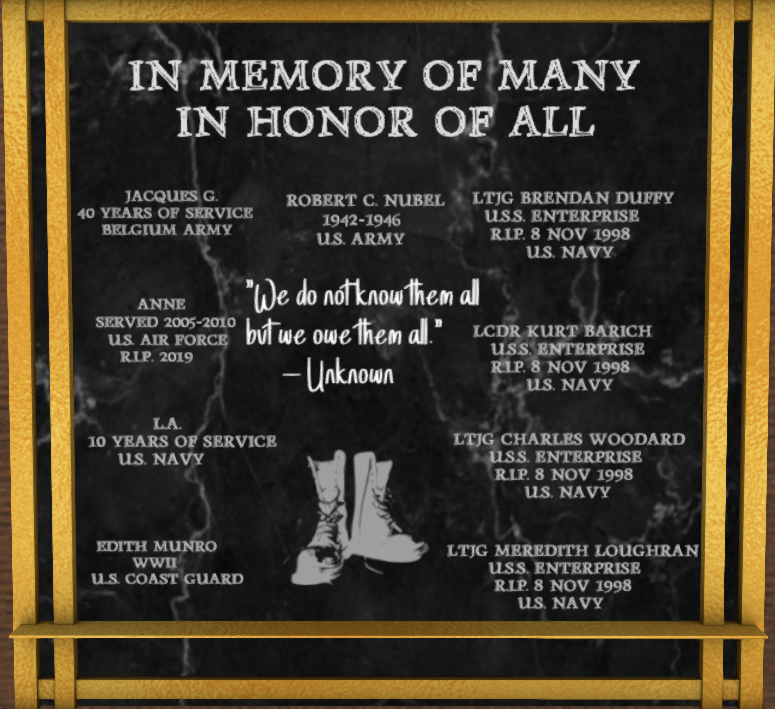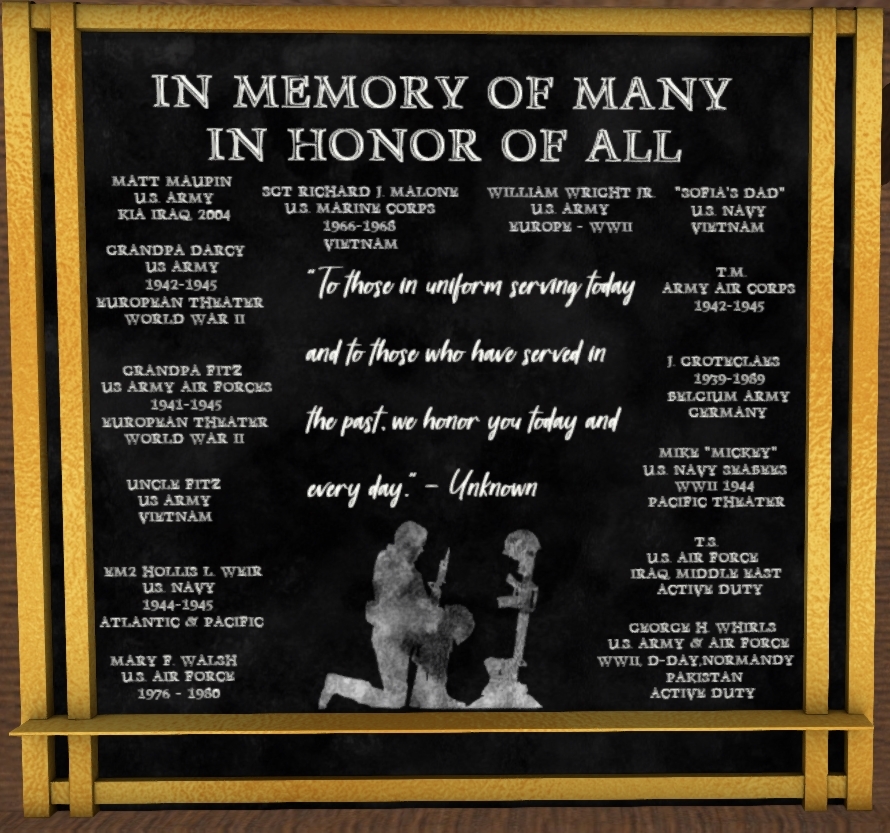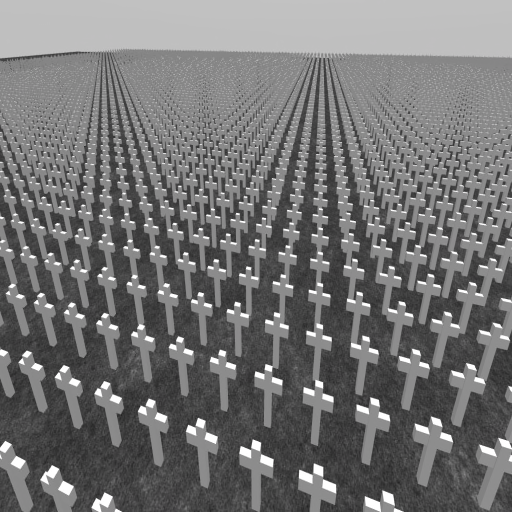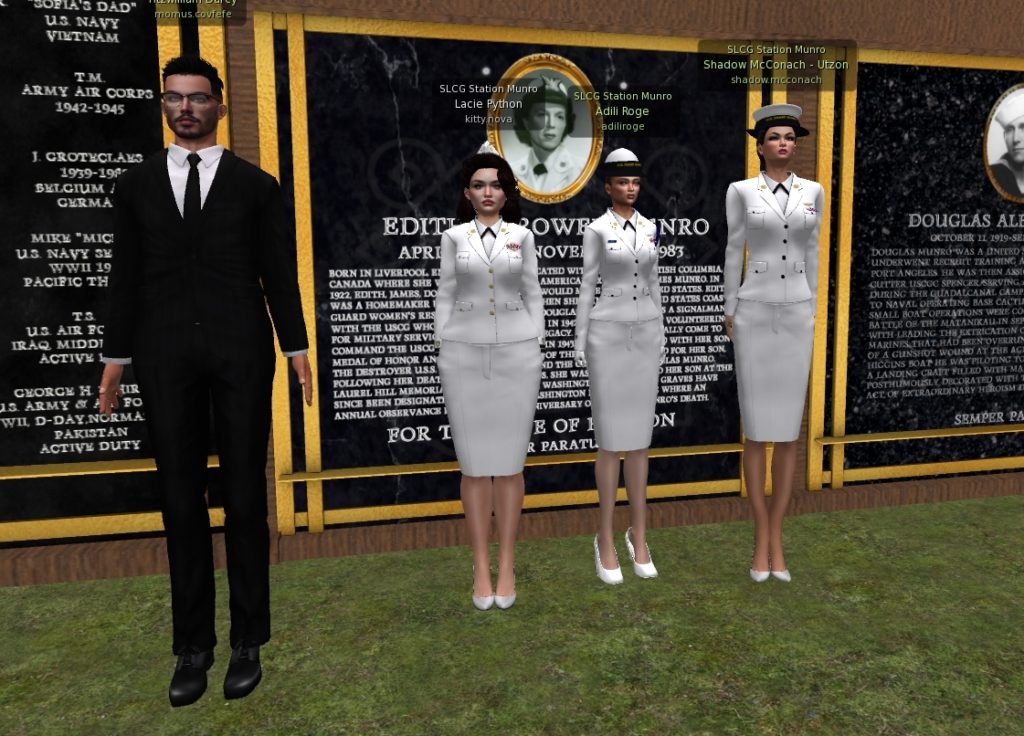 Thank you to this amazing, dedicated and hard working crew that ensures Station Munro and its memories live on.
If you wish to be a part of the legacy that is Station Munro, please contact either Shadow Utzen or Adili Roge.
Thank you so much,
PO1 Asa Darkbyrd
SLCG-3501