The July 2020 TRACEN Awards, held on August 1, 2020, were well attended. On a bright summer's day, numerous Coasties received awards and recognition for their hard work and perseverance over the past month. Bonds with service members from other countries were strengthened, as well, proving that service to our collective humanity remains the ideal to which all should aspire. We were also pleased to see our Commandant.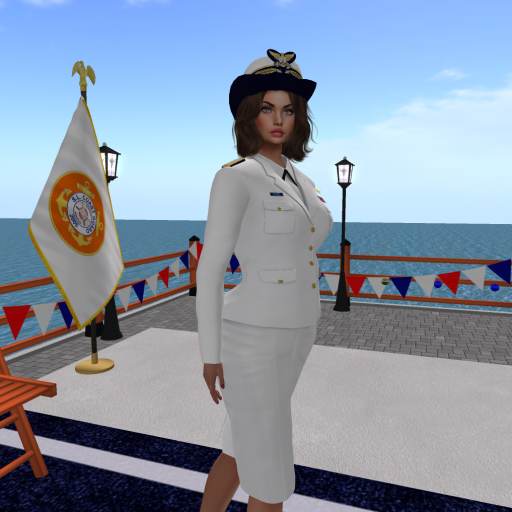 Opening remarks by CDR Julia Raymond, G3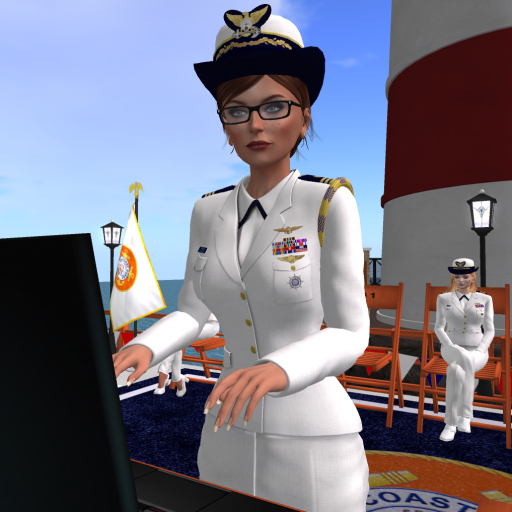 "Good afternoon to fellow Guardians and Honored Guests. My name is CDR Julia Raymond, and I would like to welcome you all to the SLCG TRACEN awards for the month of July.
"A good team needs the best training possible. Our training centers are the best of any group in SL, and our TRACEN Commanders exemplify the SLCG's commitment to training excellence. We are constantly refining, and adding to our repertoire of skills and learning opportunities for our members.
"Today, it is our honor to present awards to the crew members who have shown outstanding achievement in training throughout the past month. I'd also like to encourage last week's new Petty Officers to begin their SLCG Training. Please get together with your CO's, XO's, mentors, TRACEN Commanders, and myself and ask us how to start.
"I would ask that all Guardians receiving awards today please stand at their seats to be recognized when their names are called. Also, I will get all ribbons, and certificates out to recipients after today's ceremony. Please let me know if you do not receive them by the end of the day.
"Now, before we begin, I would like to take this time to announce two new TRACEN COs to the team! Please help me welcome to the Sail Training Center LTJG Gabrielle Chaplin. And apparently the coffee in SLCG Reserves is just THAT bad, because we now have back CDR Octavia Rejan to once again run the Dive Training Center!!! WOOOT Please welcome them both!!!!"
Aviation Training Center Awards (presented by RDML Ansaja Guardian)
• FSC Cadets of the classes 2020-128, 129 and 131
o Mack Hansome
o Elijah Dark
o Sachin de Saltu
• Flight Wings
o Assia
o Summer
o Deivision
o Romeu Wind
• Joint Patrols: First to earn the Joint Task Force Ribbon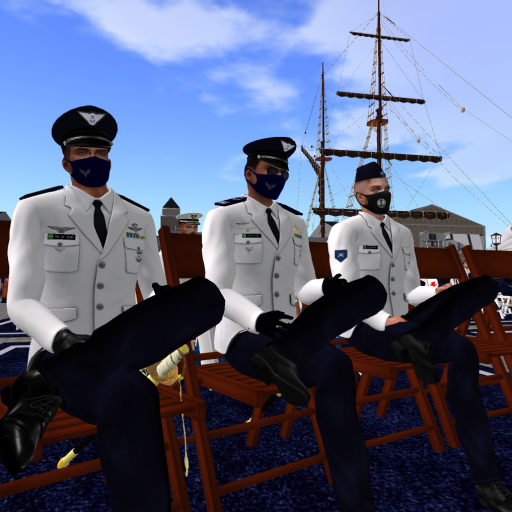 o Capitão Lion Hydra
o Primeiro-Tenente Argon Karu
o Soldato ThompSann
Boat Training Center Awards (presented by RDML Pier Cukor)
• Boat Force Badge, Level One
o Bo Juisser
o Farryn Moon
• Boat Force Badge, Level Two
o Peter H. Bloodwyne
Search and Rescue Awards (presented by LT Tersimus)
• Rescue Swimmer
o Assia
• Rescue Pilot
o Bo Juisser
Medical Training Center Awards (presented by LT Jessica Razor)
• First Responder
o Summer
Sailing Training Center Awards (presented by LTJG Gabrielle Chaplin)
• Basic Sailing Course
o Peter H. Bloodwyne
o Asa Darkbyrd
o Sylvia Caproni
Diving Training Center Awards (presented by CDR Octavia Rejan)
• Basic Scuba Diver
o Annya Weirman
o Aldae Nagy
o Sylvia Caproni
o David Siguer
• Second Class Diver
o Tersimus
o Karen Cal
o Willow Hamilton
o Asa Inger Darkbyrd
o David Siguer
• Rebreather Course
o Karen Cal
o Asa Inger Darkbyrd
o David Siguer
Honor Guard Awards (presented by LTJG Letizia Faulkes)
• Full Honor Guardsmen
o Chess Bishop
o Josie Siguer. for recognition
• Retirement
o Chess Bishop
Written By:
PO3 Sylvia Caproni