This month marks the 15th birthday for the SL Coast Guard and USCG 230th. For many years now, SL Coast Guard has celebrated their birthday and the US Coast Guards birthday; it is an Honor and a Privileged to celebrate with them. Happy Birthday!. Over at Farcastle, several booths and demonstrations are in a setup mode to honor this event. Booths represented are from every group and TRACEN., so far they are:
Aviation Training Center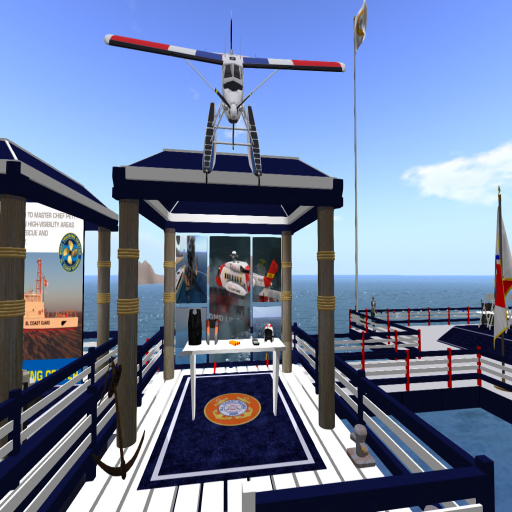 Boat Training Center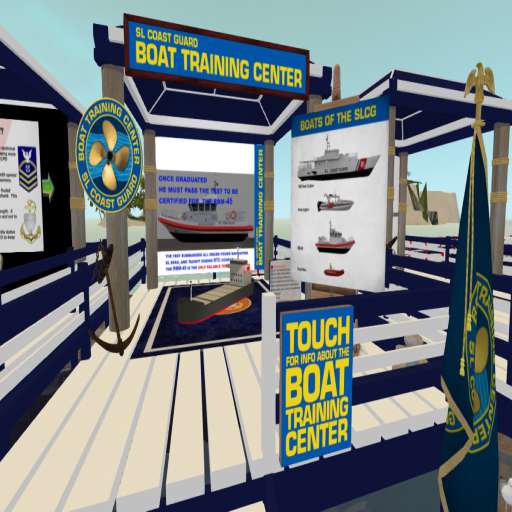 Command School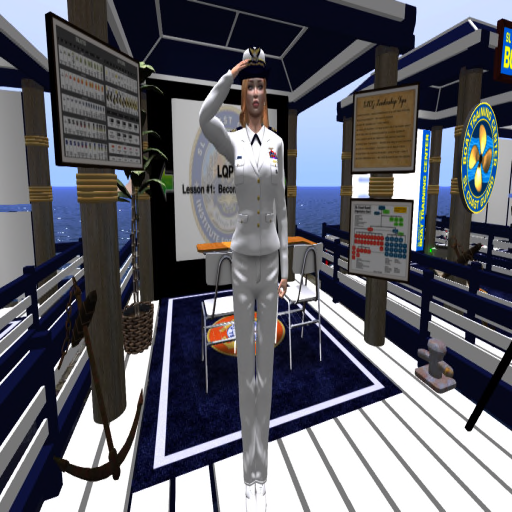 Dive Training Center
Diving Falcons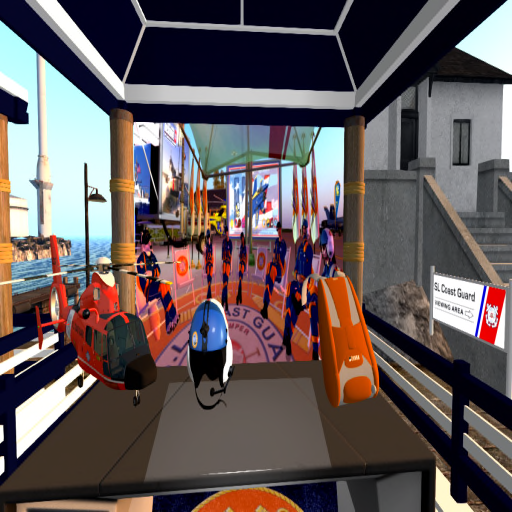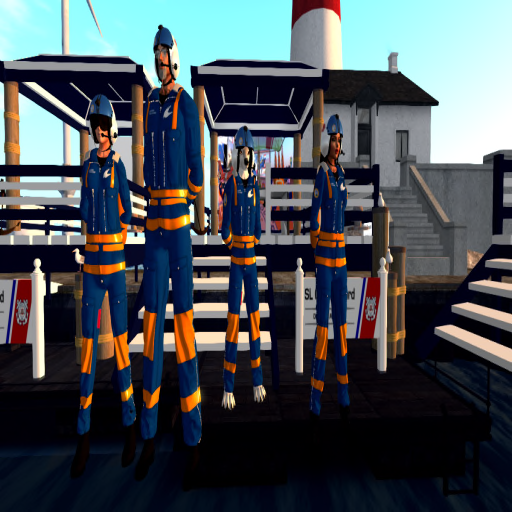 Joint Patrol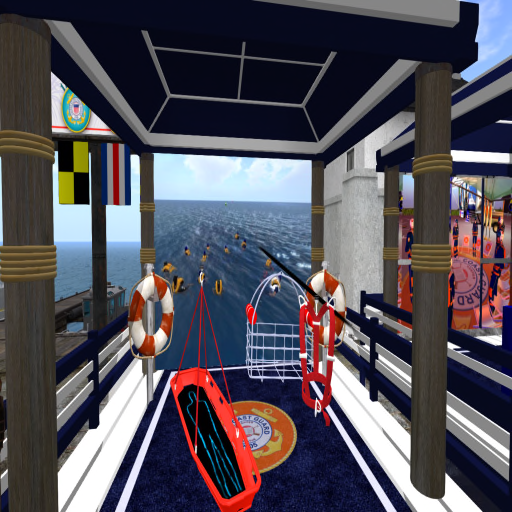 Medical Training Center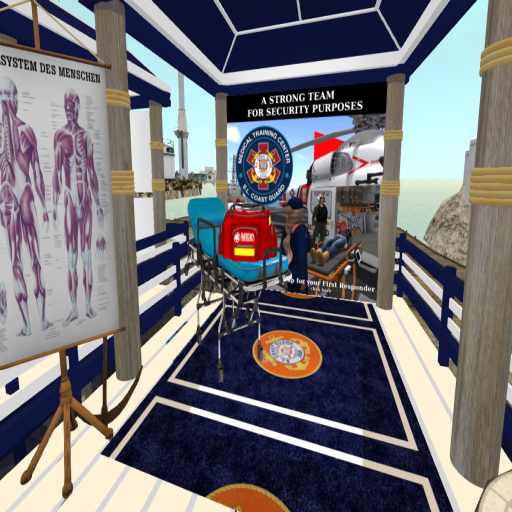 Munro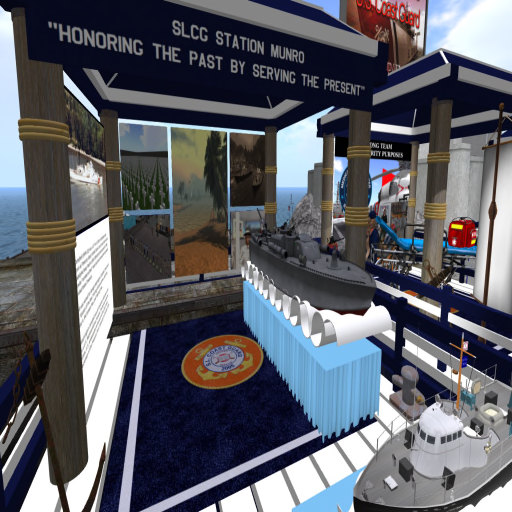 Ocean Eagles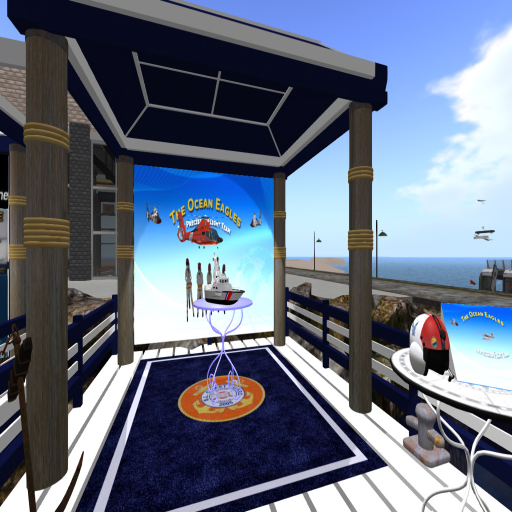 Recruit Training Center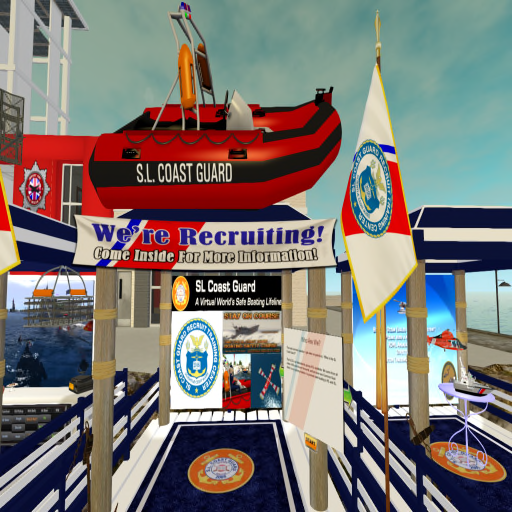 SAR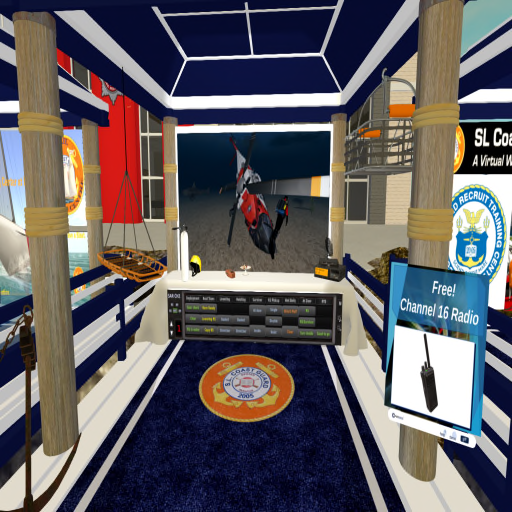 Sail Training Center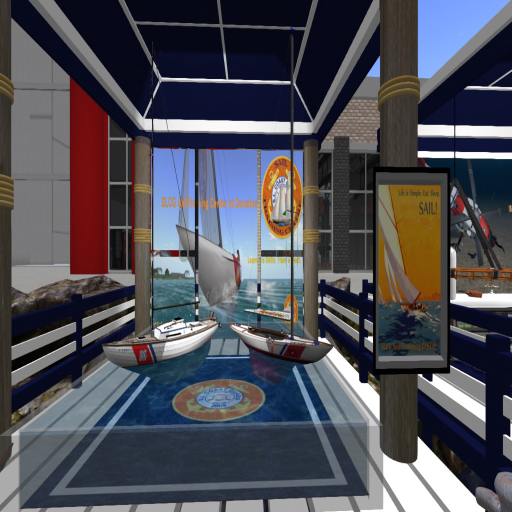 While touring through the vendors, I was treated to a demonstration by the Diving Falcons, thank you so much it was much fun to watch you all in action. The demonstrators for the photos are as follows:
RMDL Mandy Carthage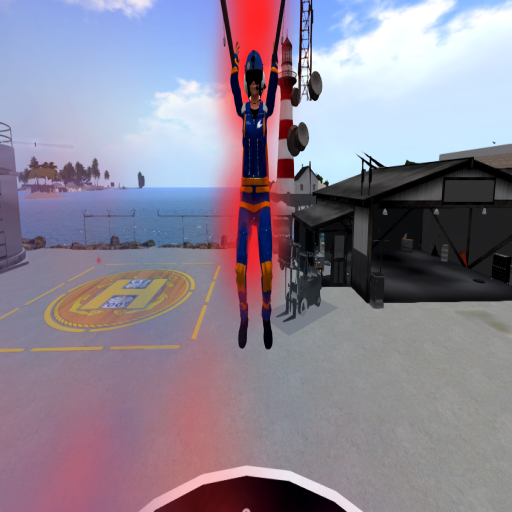 LT Coralie Foggarty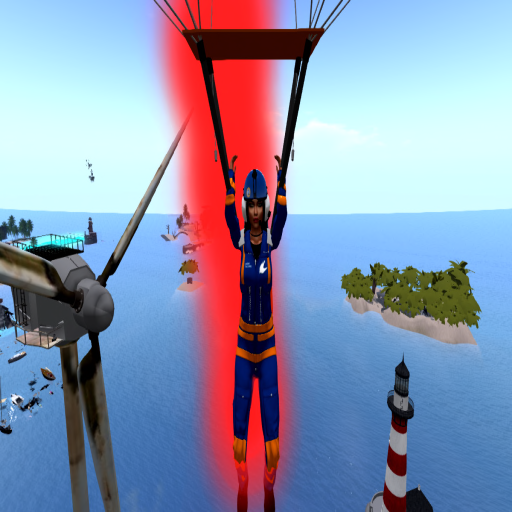 LT Henry Foggarty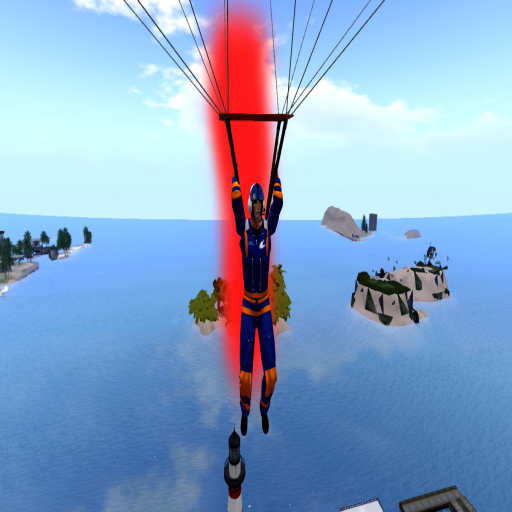 ENS Deej Kasshiki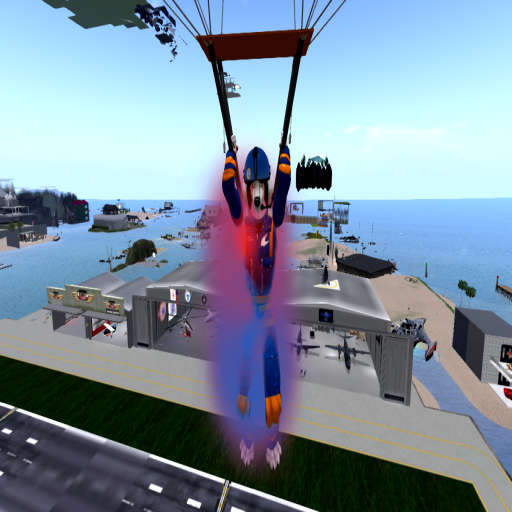 There are many booths decorated in the group's theme; it belongs to lined up in a horseshoe shape along the pier. It is a pleasure to see the creative minds that come together to promote the SL Coast Guard and the US Coast Guard Birthday; this shows that if you are not able to join the Coast Guard in real life, you can participate in Second Life. The many guardians who participate are amazing and talented people from all over the world who come together and share their knowledge and camaraderie, offering comfort when needed and offering support. Teamwork is much promoted and executed amongst the coasties, and they do it so well. The SL Coast Guards join together like a family, I for one and thankful and blessed to be part of such a fantastic group of people who put in the effort to make SL Coast Guard the best group possible in SL. Let's work hard to keep SL Coast Guard alive and have many more birthdays.
Happy 15th Birthday SL Coast Guard
Written and Edited by
Asa Darkbyrd
Assistant Editor of the SLCG Magazine