Brazil's Independence Day! Living in America, as American's we tend to think of our celebrations and holidays, but do we ever stop to think of our dear friends who live in foreign countries and what they are celebrating?
I can honestly say for myself that I have not put much thought into it until an announcement came out that our fellow Brazillian SAR joint participants were celebrating what they called their independence day. I had to stop and question what that means, why Brazil celebrates an independence day and independence from what? Luckily for me, our very own Deivison (deivison1215).
"Brazil's independence took place in 1822, having as a major landmark the cry for independence that was carried out by Pedro de Alcântara (D. Pedro I during the First Reign), on the banks of the Ipiranga River, on September 7, 1822. With Brazil's independence declared, the country became a monarchy with the crowning of D. Pedro I.
Brazil at the time was a monarchy, which was ruled by the parents Portugal, had ores and goods exported from Brazil to Portugal.
On September 7, Brazil's independence was declared, making Brazil a country free from slavery and independent.
My history:
At the moment I see that Brazil has a lot to improve on prices, and unfortunately there are a lot of hard politicians, that has to improve as quickly.
My family:
My parents think this is very good too, it is an important date, where I can be with my family, all together and united"

I think that was a really beautiful story, Deiv., thank you. I wanted to know more about it, so I sat down and did some research on the subject and found out that they call it "Sete de Setembro" when Brazil gained its independence from the hands of the former United Kingdom of Portugal on September 7, 1822, that lasted from 1821-1824.
Now saying all that to say all this, the SL Brazilian Air Force put on a show which was a lot of fun, and of course, being our friends, some of the SL Coast Guard members showed up to help them celebrate the occasion. Of course, as you know, I was one of those that attended to see what was happening, and I was not disappointed, and judging from all the oohs and ahs from the audience, they were not disappointed either.
What a show, it was beautiful, so I wanted to share some of the photos I took from the event. And, I have to say to those that did not make it to the event, sorry that you missed a great time. The Brazilian SL Military group is a beautiful and passionate group of people, and I hope that more of the SL Coast Guard family takes the time to get to know them. I hope you have fun looking at the photos as much as I enjoyed taking them.
Oh, and by the way, those are some pretty brave girls on top of the airplanes.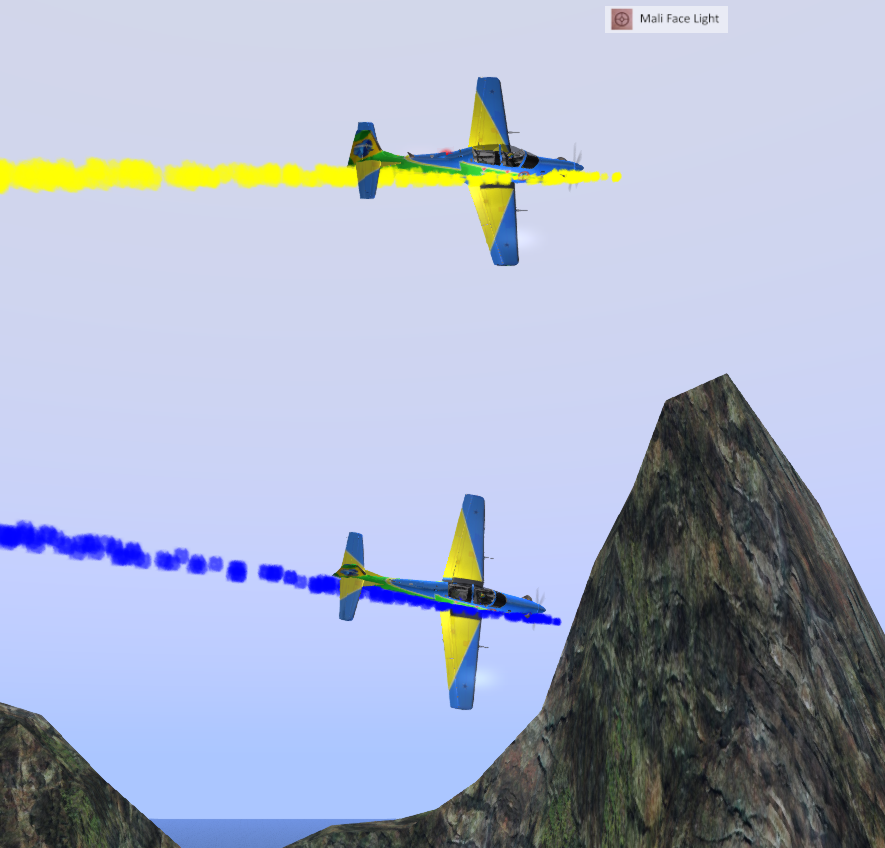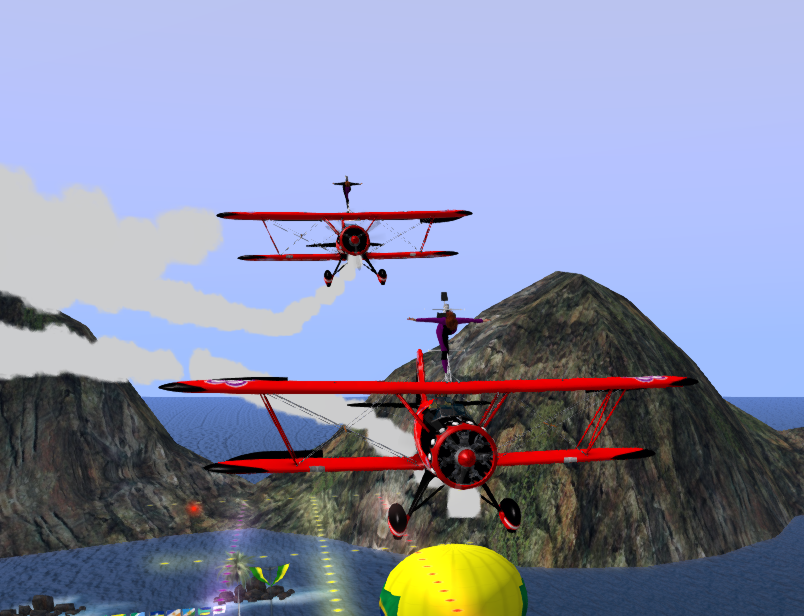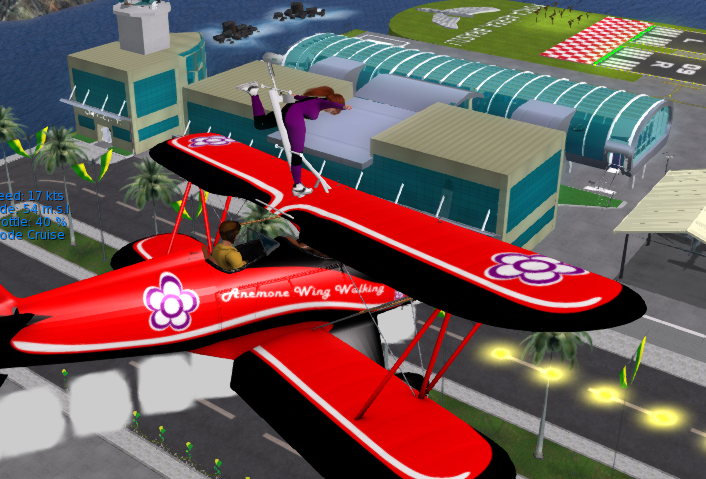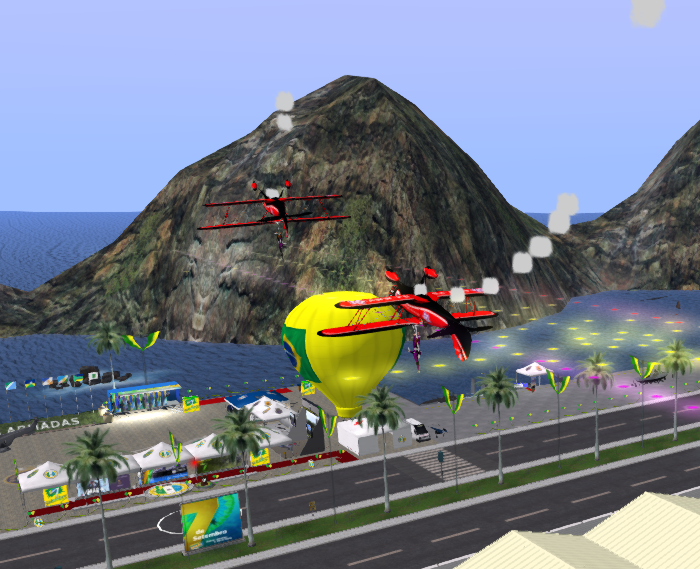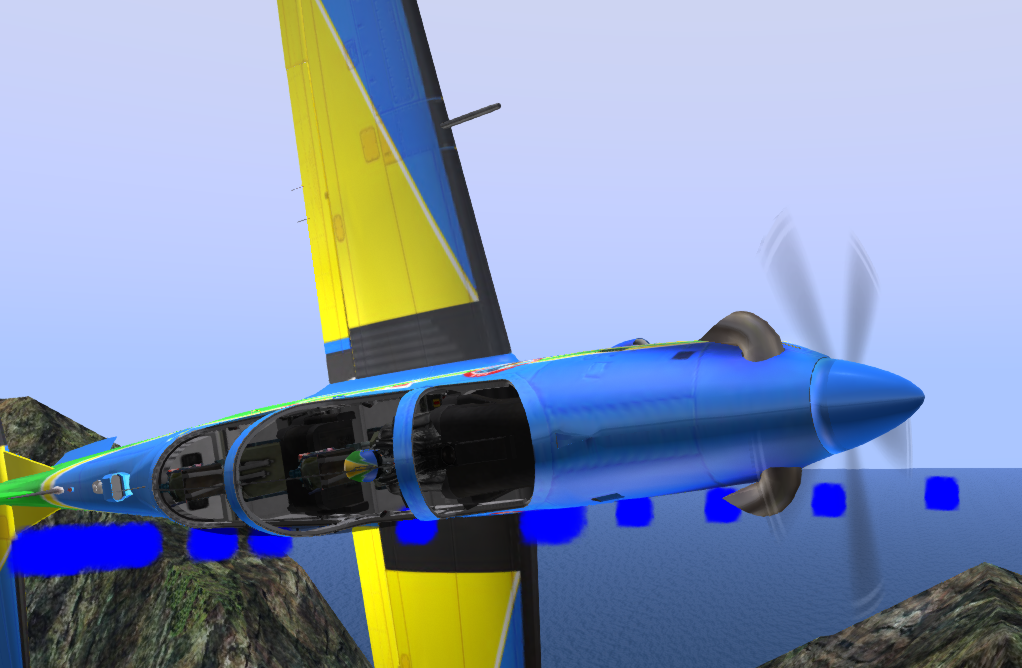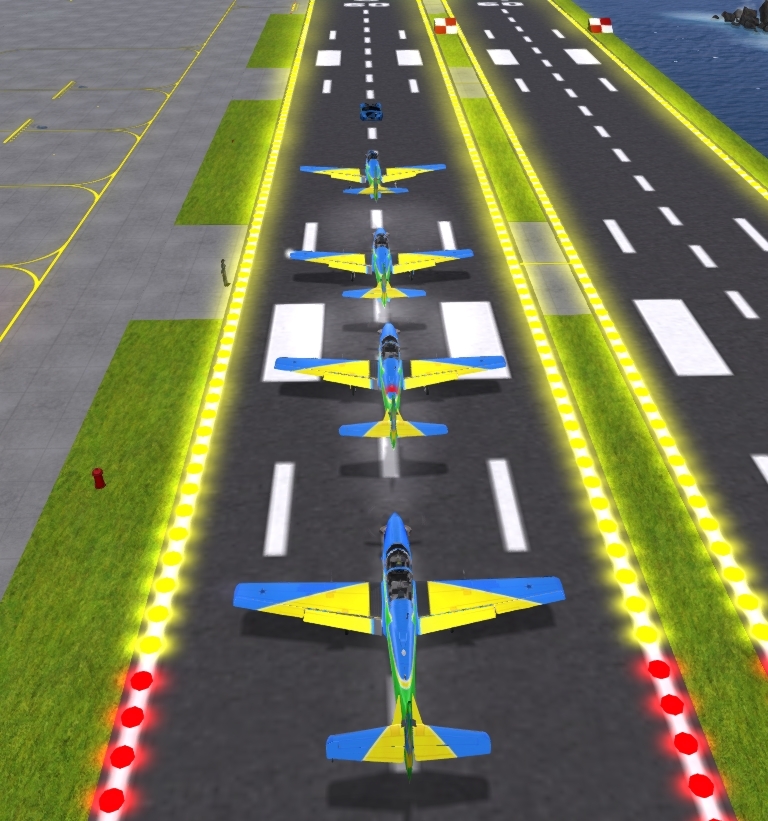 Thank you for allowing me to share these amazing photos with you, and this is your happy reporter, Asa Darkbyrd signing off until next time.
Be safe out there, and do not attempt those stunts at home, I do not think they will turn out the same way as they did in here in SL.
Until next time,
PO1 Asa Darkbyrd
SL Coast Guard Magazine,
Assistant Editor