On March 7, 2021 we were blown away by a wonderful benefit concert by Donatella Mitchell. I was very lucky to have had some time to talk to Donatella about her talent. She is a wonderful pianist and the benefit was really amazing.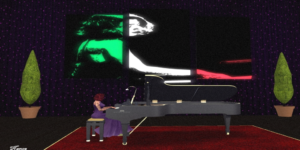 Donatella started her musical journey playing the piano at age five.
Her parents saw that she loved piano and purchased a used upright piano for her. At age seven Donatella's parents brought in a formal piano teacher. After that Donatella performed at school recitals and other functions. At times she played at art centers as well.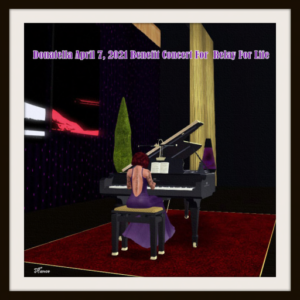 During college she studied Website Graphics and earned a BA in that and a PHD in Business Administration. She performed in cocktail lounges and bars at that time. Her performances ended in real life after that. She then joined "Second Life" and found another way to share with others her creativity and beautiful music.
Donatella is extremely busy in Second Life with her store, where she creates lovely items, like virtual piano's among many other things. She is part of SLCG and holds the rank of Rear Admiral. She still finds time to share her music with us. Some of her music can be heard on https://soundcloud.com/donatella-c-mitchell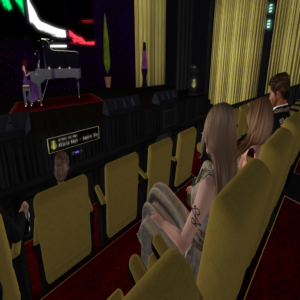 I for one could listen to Donatella play all day. Please check out her sound cloud and her wonderful creations over on New Horizons.
Taken From Sound Cloud:
I do not belong in any particular genre or style. Rather I delve into the many different musical aspects of each. You can hear elements of some incorporated within each track. All of my songs are originals and you may hear some degradation as some of the recordings are quite old. These were part of a music project many years ago that never got off the ground, so now they are here for you to enjoy.
CPO Nance Monti
Co-Editor SLCG Magazine