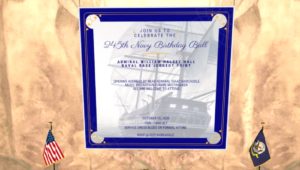 Wow, 245 years old, that is quite an achievement. The 245th year Birthday of the U.S. Navy came on October 13th, and the invitation was extended to the SL Coast Guard to celebrate the event with our SL Navy friends. There was a small formal ceremony at the beginning in which RDML gave a short speech:
RMDL Izzy Harcassle: Thank you all for coming. It seems as though we have a pretty good turnout so far. On behalf of the United States Navy SL, it is a privilege to host our guests here tonight. Could you believe that the first Navy ball we ever held was in 2014??
Vickster Freiin von Kühn (vickster.kuhn): Hooyah!
Daniella Harcassle (daniellamariec): ჯ¸¸.•' ௰histles aⓝd ςlaps`•.ჯ
Izzy Harcassle: Now it's 2020…not the best of years, but as an eternal optimist, I'm of the mind that 2021 will be our year. So before we get entirely too crazy tonight. Let's go ahead and stand at attention and honor our colors. Alright, carry on, everyone! And Happy Birthday, Navy!
Daniella Harcassle (daniellamariec): Yahoo
We at the SL Coast Guard are quite honored to have been invited and enjoyed the wonderful after ceremony dance in their beautifully decorated ballroom with great music and an open bar. The cake beautifully decorated with golden anchors, and many attendees enjoyed the great conversation and meeting with each other, some for the first time. We appreciate the invitation to your fabulous event, and we look forward to many more occasions to celebrate together. Let the doors of friendship remain open and perhaps joint ventures in the future.
Happy Birthday, Navy and to our SL Navy Friends!!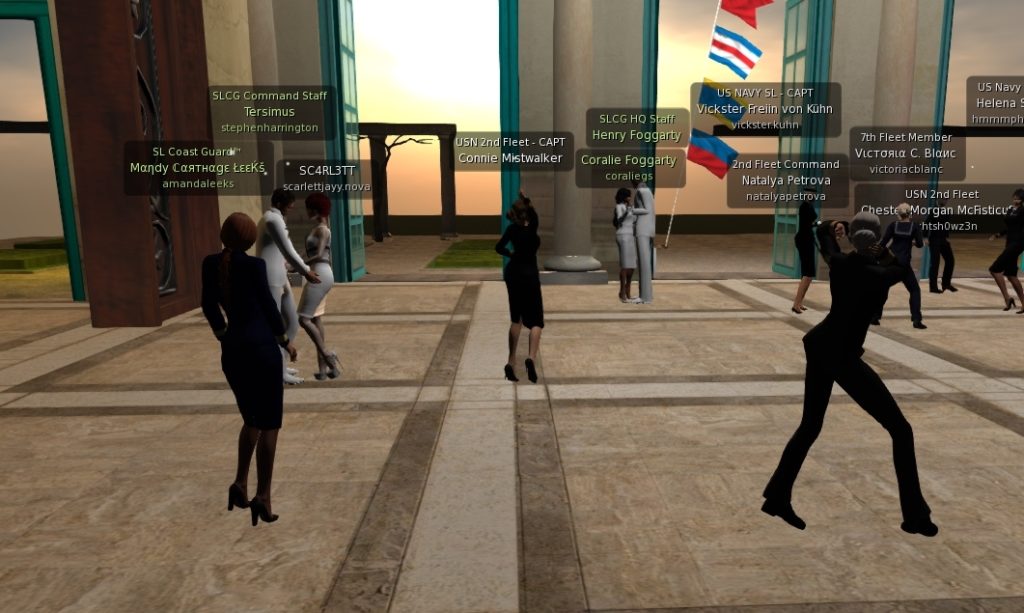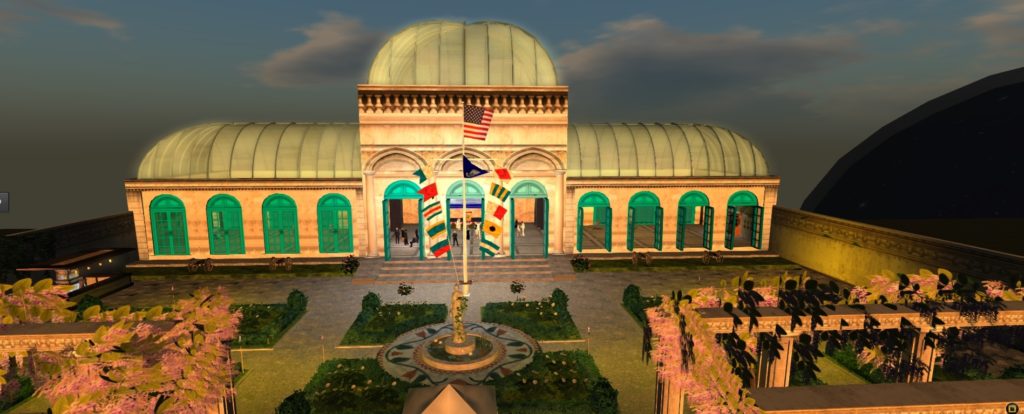 Written by CPO Asa Darkbyrd
Speech Contributed By: RDML Daniella Harcassle